First, let's define the supply chain: Set of processes to position and exchange materials, services, semi-finished products, finished products, logistics post-finishing, after-sales and information operations. 
This process begins with the design of the product, marketing for the integration of new products, until the end of its life cycle.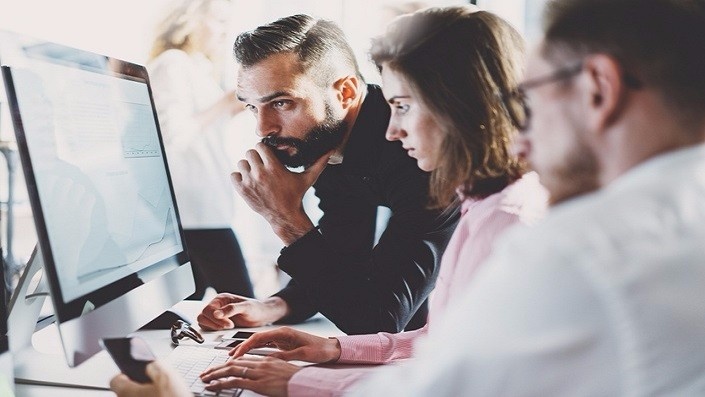 In the strategic planning of the supply chain we will consider:
1.- To the final consumer
2.-All intermediate customers such as distributors and retailers
3.- The selection of suppliers.
4.- The logistics
Information technology makes it easier for us to integrate with customers (distributors and end customers), suppliers of materials and services.
A little history.
In the 1990s, the average time required for a company to process and deliver merchandise from its warehouse to a customer was 15 to 30 days, and even longer. The regular order delivery process involved placing and transferring an order, which was usually done by phone, fax, electronic data interchange (EDI), or mail; This activity was followed by the processing of the order, which required the use of manual or computer systems, a credit authorization and the assignment of the order to a warehouse and, later, the shipment to the customer occurred. When these processes went according to plan, the average time for a customer to receive the product was very slow. And even more so when unforeseen events occurred, which were frequent, such as a shortage in inventory, a lost order or a misdirected shipment;
To counteract these contingencies, which implied loss of time and market positioning, inventory accumulation was put into practice. For example, retailers, wholesalers, and manufacturers accumulated stocks of identical products. Despite taking this action, there was a shortage of stocks and delays in delivery, in part due to the large number of variations in the product.
The business practices of the 20th century, as well as the structure of the distribution channels used to make delivery, evolved through years of experience since the Industrial Revolution. Such practices were so ingrained that they remained in force and were not analyzed because there was no comparable or superior alternative. The traditional distribution process was designed to overcome challenges and achieve benefits that had long since ceased to be important. The industrialized world is no longer characterized by scarcity. The proliferation of customers and the desire to have a wide variety of products and services available continues to grow. In fact, Today's consumers demand a wide variety of products and services capable of satisfying their most particular needs. The attitude of customers has changed from passive acceptance to active participation in the design and delivery of specific products and services. The transportation capacity andoperational performance , have become increasingly profitable and reliable. Today's transportation is supported by complex information systems that facilitate predictable and accurate delivery.
What began during the 1990s, and continues to unfold in the 21st century, is what analysts have sketched as the information age or digital age. At this stage the reality of continuous business connectivity has established a new order of relationships between companies called supply chain management. The administratorsthey renew traditional practices regarding marketing, purchasing and logistics. In this new order of business, products can be manufactured to exact specifications and quickly delivered to customers anywhere in the world. There are logistics systems with the capacity to deliver products at the precise moment. A customer order and product delivery can be done in hours. Failures that may have existed in service in earlier times are replaced by a business commitment to zero defects or what is often called six sigma performance.1 Perfect delivery orders – with the exact quantity of products ordered in the right place, on time, without damage, and with proper billing management — once the exception, are now the norm. Perhaps most importantly, this high level of performance is achieved at a low total cost and with less financial commitment than in the past. All of this fundamental change in corporate business structure and strategy has been driven primarily by information technology.
Supply chain management consists of collaboration between companies that pursue a common strategic positioning and seek to improve their operational efficiency. For each company involved, the supply chain relationship reflects a strategic decision. A supply chain strategy is an arrangement of channels based on recognized dependency and collaboration. Supply chain operations require administrative processes that span the functional areas of individual companies and link business partners and customers across organizational boundaries.
In the next post we will continue developing the supply chain.
Resources: If the information has helped you, do not forget to leave your donation here.